About Us
Introducing the Ric Rac Equestrian Club! Each Ric Rac ERC721-neigh token is a unique work of art and also grants membership in the Club. However, no token is required to join our community where you will find Geck's Otherside and metaverse alpha, software and tutorials for building or playing on Yuga Labs' Otherside Metaverse or just for those who come to horse around. No pruchase required. NEIGH!!!
None of us know exactly where this Otherside journey will take us, but this club is here for the ride. Let's trot together wherever it takes us, homies!
We are top Devs who know what projects need and as the rush to develop on the Otherside SDK comes, The Ric Rac Club + Community is the secret weapon for both holders and nonholders to insights led by our tech lead, Geck.eth who brings a ton of experience in NFTs and in SDKs. Ultimately the Ric Rac Club's community is intended to be a decentralized creative force as we all build and play the Otherside but we are dependent on what and when Yuga labs builds it.
Each Ric Rac NFT features the artwork of contemporary artist (and Ric Rac Club founder), Mathias Herkenhoff in collaboration with Geck.eth. Mathias, our founder is based out of Brazil and we pride ourselves on having a diverse and global community.
Perhaps most mind-boggling of all: Ric Rac is a real horse who loves to party and spread good vibes. You can read about his esteemed lineage here.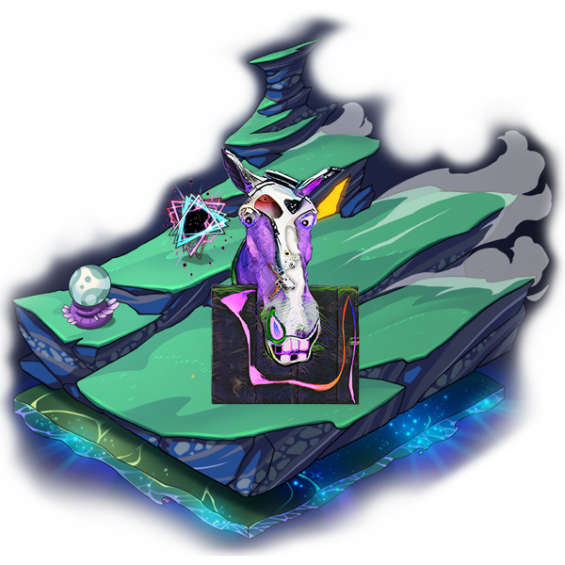 Road Map
Pre-mint Era!!
-Community building on Discord, Twitter and Tik Tok by fostering the spirit of Ric Rac through positivity, insane alpha and, of course, MEMES!
-Hilarious ad campaign with celebrities and fun characters to spread the laughter (best medicine) and good !vibes that represent Ric Rac.
-IRL Ric Rac videos (the REAL horse!) for our community and potential club members to get to know and love the REAL Ric Rac!
Minting Era
-Minting went live for our Allowlist at 3 pm EST on Saturday May 14th, 2022. The Public Sale went live later that day at 5pm EST.
-Price per mint was and always will be .069 ETH. A total of 6,969 unique Ric Rac NFTs can ever exist.
-FOR EVERY 5 TOKENS YOU MINT, YOU WILL GET A 6TH TOKEN FOR FREE!
-We will NEVER DM you with links to mint and we will NOT be announcing any other mints.
–PLEASE BE CAREFUL and only connect your wallet to our official site!
IN THE SPIRIT OF NOUNS, ANYONE CAN USE OUR ART FROM THE NFT COLLECTION BECAUSE IT'S UNDER OUR OPEN-HORSE LICENSE. YOU CAN'T USE IT TO IMPERSONATE A MEMBER OF THE CLUB, BUT YOU CAN USE IT TO MAKE DERIVATIVE COLLECTIONS. WE WOULD LOVE FOR YOU TO JOIN OUR GENERAL DISCORD AND WILL POST MANY TUTORIALS AND DOPE CONTENT FOR EVERYONE, EVEN NON-HOLDERS! WE DON'T KNOW WHAT THE FUTURE HOLDS FOR THE OTHERSIDE AND WE ARE ALL ON THIS JOURNEY TOGETHER, BUT WE ARE COMMITTED TO MAKING IT A SUCCESS. NEIGH!
YOU TRULY OWN YOUR UNIQUE RIC RAC NFT! FULL EQUESTRIAN CLUB MEMBERSHIP!!!!!! IT'S A MAJOR FLEX, HOMIE!
ALL
Factions of Ric Rac in Wallet
EMBEDDED IN THE COLLECTION ARE SEVERAL DIFFERENT FACTIONS OF RIC RAC. THESE LAY THE FOUNDATION FOR A LORE AND GAME THAT WE HAVE FINALIZED BEFORE THE MINT. THE MYSTERIES OF THESE FACTIONS WILL BE REVEALED OVER TIME.
CREATOR
Mathias Herkenhoff
Founder and Artist
Mathias Herkenhoff is a German/Brazilian painter based in Brazil. His passions has been art since an early age, producing his first drawings and paintings at 8 years old. He joined the NFT Ecosystem, aiming to develop his work and a strong community along the way with him. Mathias is also a horse rider, his passion for art and horses are the essence of RREC, the same kind of passion of many of our members.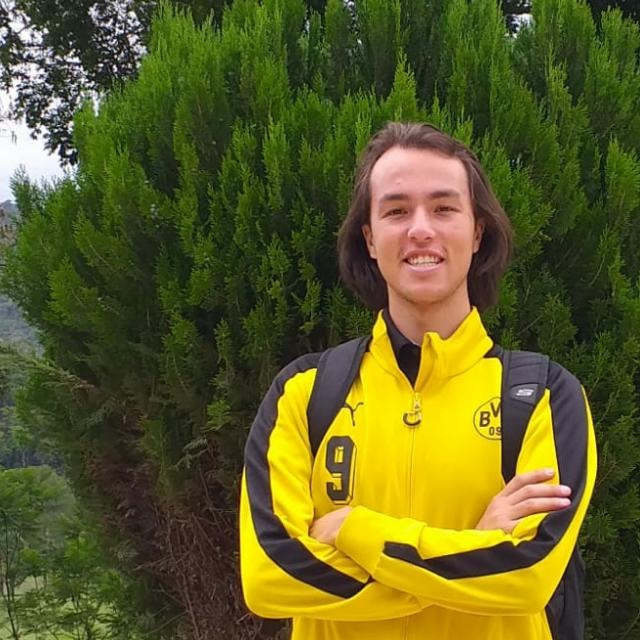 TEAM
Geck.eth
Tech Lead
Geck.eth brings over 20 years as an industry leader in Tech, holds and advanced degree in CS, and has taken the NFT world by storm starting in the "OG days" with his collection generation software and process used in some of the Industry's top sold out collections. Collections come to him to get the job done right, but now he's hanging his blue bandana on the Ric Rac Equestrian Club. He knows what degens and Collection owners need and want and offers the best tools, SDK alpha and "Open-Horse" software for The Otherside ODKs.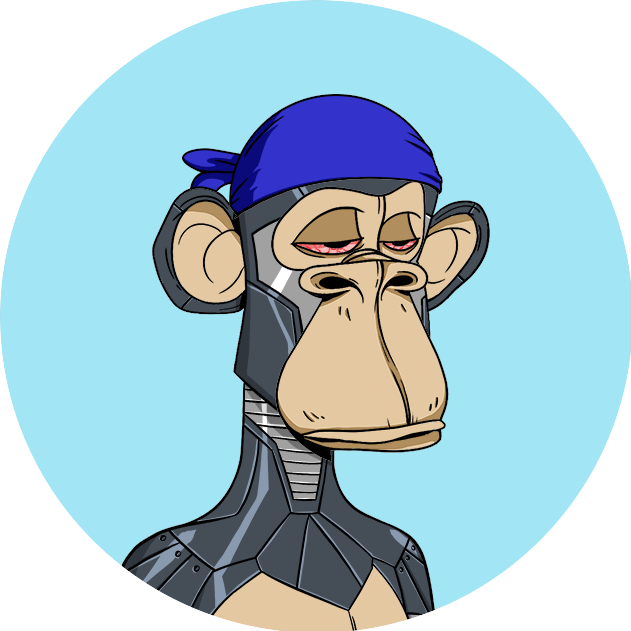 PRIVACY POLICY
Information that is gathered from visitors
In common with other websites, log files are stored on the web server saving details such as the visitor's IP address, browser type, referring page and time of visit. Cookies may be used to remember visitor preferences when interacting with the website. Where registration is required, the visitor's email, Ethereum Mainnet wallet address and a username will be stored on the server along with other information that is requested.
How the Information is used
The information is used to enhance the vistor's experience when using the website to display personalised content and possibly advertising. E-mail addresses will not be sold, rented or leased to 3rd parties. E-mail may be sent to inform you of news of our services or offers by us or our affiliates.

Back end functionality may require a secured database.
Visitor Options
If you have subscribed to one of our services, you may unsubscribe by following the instructions which are included in e-mail that you receive. You may be able to block cookies via your browser settings but this may prevent you from access to certain features of the website.